Hi, I'd like to introduce myself and tell you my story about why it is my passion to help people become the best version of their self! My name is Justin Rewa, I have been a certified personal trainer for 6 years, a weight loss specialist teaching kettlebell classes for 5-1/2 years and running The Kettlebell Project for the last 4 years.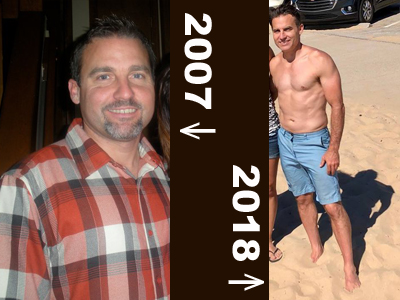 Before moving to Denver from Portland, OR I had become seriously overweight. I struggled in a sedentary job requiring me to sit at a computer for eight hours a day. I was drinking four to five days a week, and eating a lot of unhealthy bar food. It was the rainy season in Oregon, and I suddenly realized I hadn't seen the sun for six weeks! I wasn't working out or even being active, and I was feeling down and depressed. So I did some research, looking for what was considered the sunniest city in the US. My search came up with San Diego and Denver! Since Denver had great mountains for snowboarding and was much closer to Michigan (where I'm from originally), I began my search for a job in Denver.
In January 2008, I found a job and moved to Denver. Unfortunately at this point I was 30 pounds over my normal weight. Lucky for me, my new job provided everyone with both a gym membership and a personal trainer. I could really see the benefit of having a structured program and someone making sure my form was correct. After training three to four days a week for about 6 months, I not only lost 20 pounds, I also got much stronger. I felt great! I became more confident, and began again playing softball and volleyball. I went on hikes, rode my bike and went back to snowboarding regularly.
Sadly, I was still stuck behind a computer eight hours a day. My back was killing me! I thought I had chronic back pain, so I just tried to push through it. Everyday I went to the gym I kept thinking about how cool it would be to become a personal trainer so I could help other people lose weight. I knew sitting at a desk all day was a big part of my back pain, so I decided to make a career change. I landed a job as a membership manager at 24 Hour Fitness and my life in the fitness business started.
I wasn't yet certified to be a personal trainer, but I knew I was one step closer to my dream job. Everyday, I was talking to people and hearing their personal stories and struggles on wanting to lose weight, and setting them up with a personal trainer. This was satisfying to help people, but I wanted to do more and be the one actually training and helping people with their personal journey to turn their life around.
One day, I met a 16-year-old girl who shared her story. She was 100 pounds over weight and had type-2 diabetes. I set her up with a personal trainer, but again couldn't help thinking I really wanted to be the one working with her to help turn her life around. I soon realized the only way to do this was to get serious about my dream. She motivated me to work harder and focus on getting my certification.
Then, my cousin passed away.
This shook me to the core. He was only 47, had a wife and kids and just started a new career. He was morbidly obese at the time and died of a massive heart attack. I was reeling inside. I needed to help people struggling to lose weight and live a healthy lifestyle! I made a plan to move home temporarily, spend the much-needed time with family, and buckle down on my studies to get certified once and for all. I studied 5-7 hours a day for six weeks, took the test and crushed it! I think I got every answer right!
I was now a certified National Academy of Sports Medicine personal trainer! Since then, I have gone on to get several other certifications including my Weight Loss Specialist and StrongFirst Kettlebell Instructor certifications.
Interesting thing, even though I was working out regularly, I was still 10 lbs. overweight and couldn't seem to get rid of these last few pounds. Not to mention, I continued to agonize with my back pain.
Enter Whole30.
Whole30 is not a weight loss program, it is an elimination program used to help identify foods and other triggers of inflammation in our body. Identifying and eliminating these triggers leads us to better sleep and faster recovery from workouts. It lowers the risk of many diseases and gastrointestinal issues, and can even improve our skin health.
As an added bonus, most people do lose weight as well. I was able to lose my last 10 pounds due to the program, and more importantly I have kept it off for over four years by avoiding my inflammation-triggering foods. Plus, my back pain is non-existent! Whole30 has truly been a lifesaver for me. My quality of life has improved drastically and I feel better at 46 than I did at 36!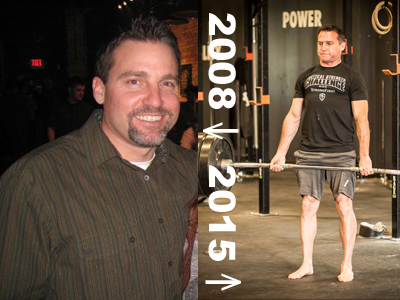 It is now my passion to continue to share my story and help others live a healthy lifestyle. Starting with nutrition coaching, lifestyle behavior changes and movement, I give everything I have learned to help people become the best version of their self!
Are you ready to make the change to a healthy lifestyle? If so, I want to talk to you! Contact me for a FREE consultation to get started today!